WARNING: This guide describes an older version of CashTrails.
11. Report Presets
Report presets are there to help you quickly switch between different report filters, and run different reports with just a button tap.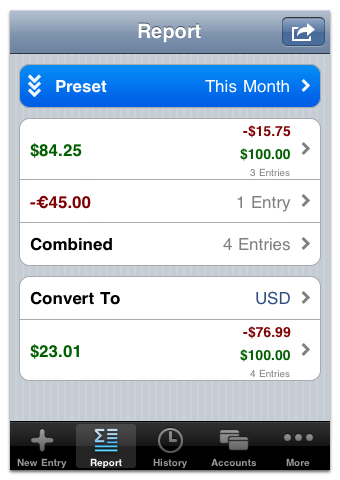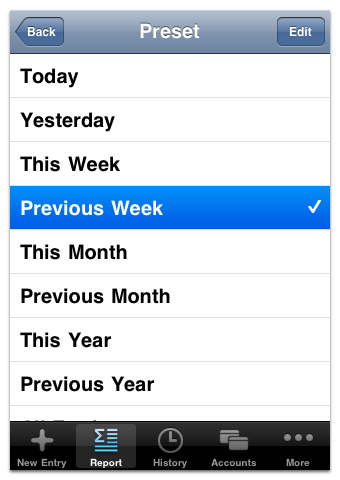 You can create a new preset by tapping the Edit button in the top right corner of the Preset screen, and then pressing the "Add New Preset..." row.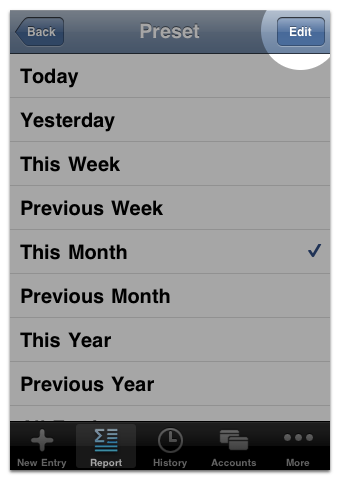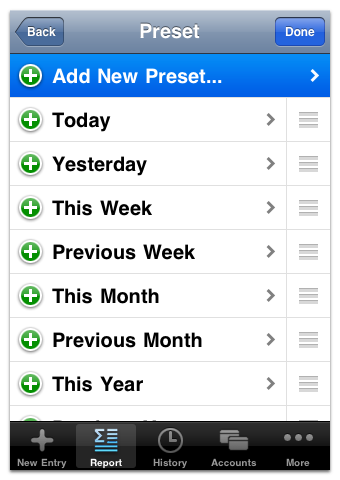 Adjust the filter, choose a name for the preset, and tap the Save button to finish creating the new preset.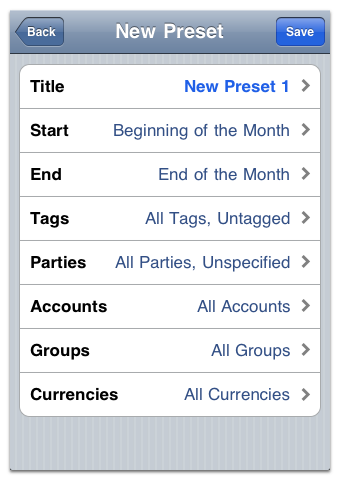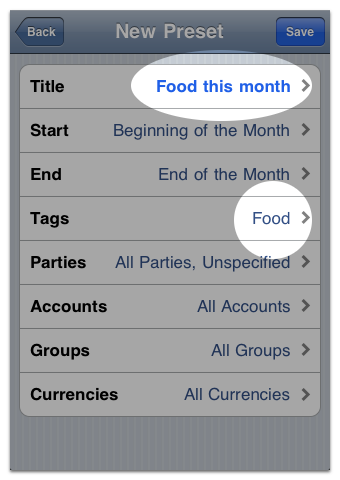 Now you can select the newly created preset and get the corresponding report.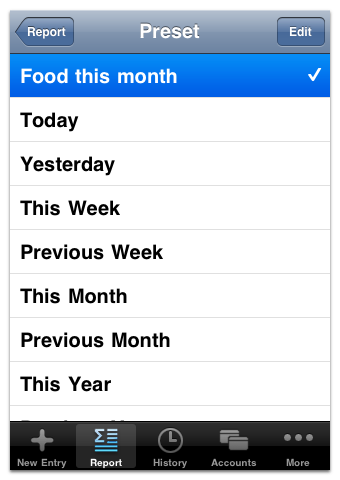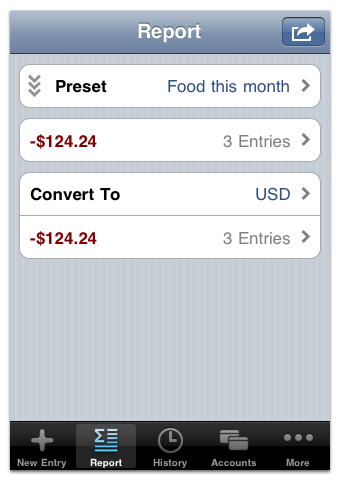 Existing presets can be modified or removed as well. Press Edit on the Preset screen, and tap a preset which you want to change or delete.