WARNING: This guide describes an older version of CashTrails.
16. Exporting as CSV
You can export all your entries as a CSV file. These files can be opened in any spreadsheet program, like Excel, Numbers, Open Office, or Google Documents.
CSV files can be exported via Wi-Fi or email. The latter can be achieved by going to More > Export and tapping Export as CSV via Email.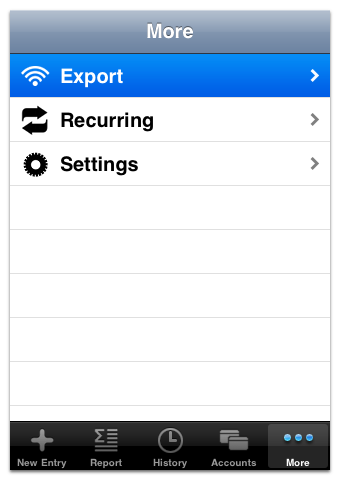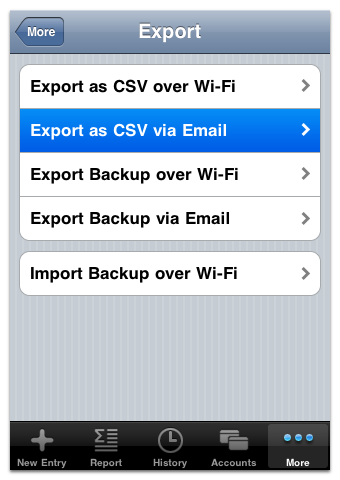 Tap one of the buttons to prepare the CSV file.
A Compose Message screen will appear, where you can adjust the message before sending. The CSV file will be included as an attachment.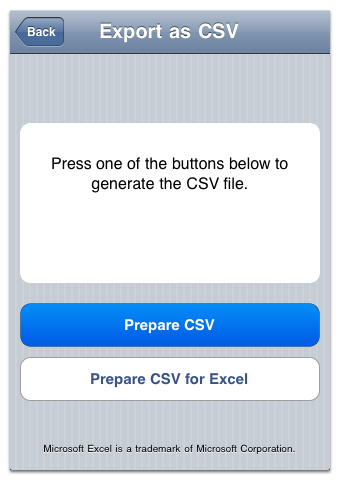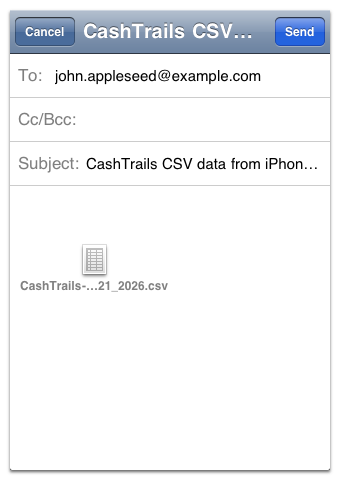 You can also export into a CSV file just the entries that constitute a particular report result.