WARNING: This guide describes an older version of CashTrails.
15. Exporting and Importing Backups
You can make backups of your CashTrails data and settings, and later import them back easily.
To do so, go to More > Export.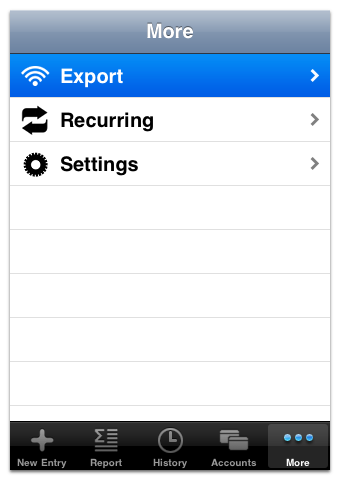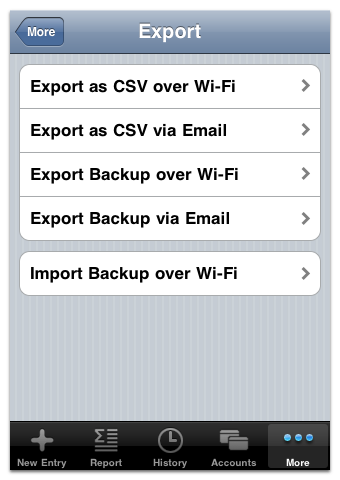 Backups can be exported via Wi-Fi or email. To export a backup by mail, select the appropriate option.
A Compose Message screen will appear, where you can adjust message details before sending. A CashTrails backup file will be included as an attachment.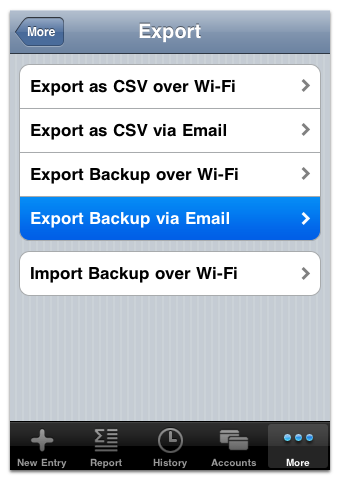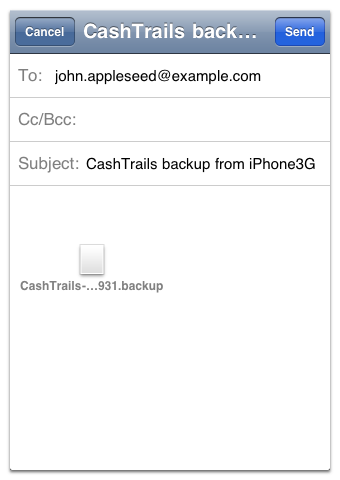 Importing a CashTrails backup file requires a Wi-Fi connection.
NOTE: Backup import is performed via a local Wi-Fi network. No data are sent over the Internet.
When you select Import Backup over Wi-Fi, you will be presented with a web address. Type this address into your web browser, and on the web page that appears select your backup file and press the Submit button.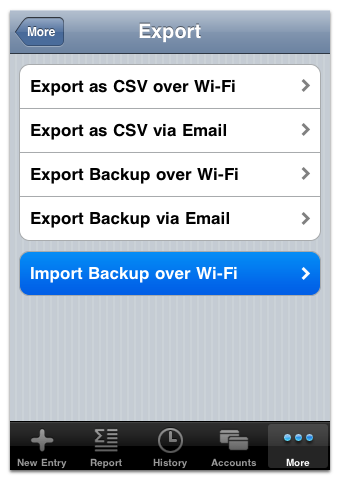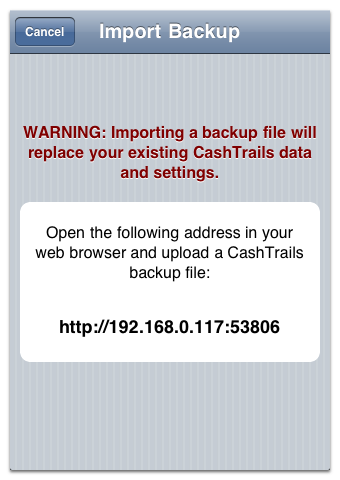 Exporting a backup over Wi-Fi is performed in a similar way.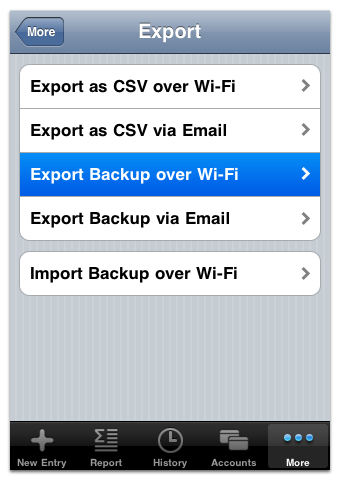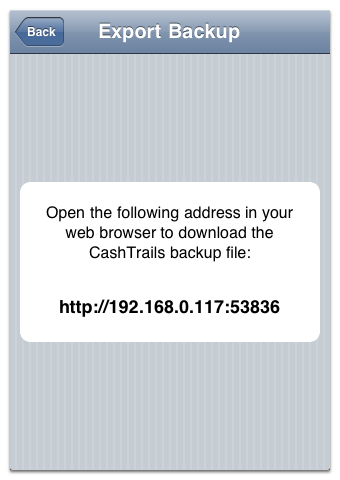 If you're frequently exporting backups via email, you may want to define a default email address to export to, via More > Settings > Export To Address.